The Oldest Technology in the Data Center
---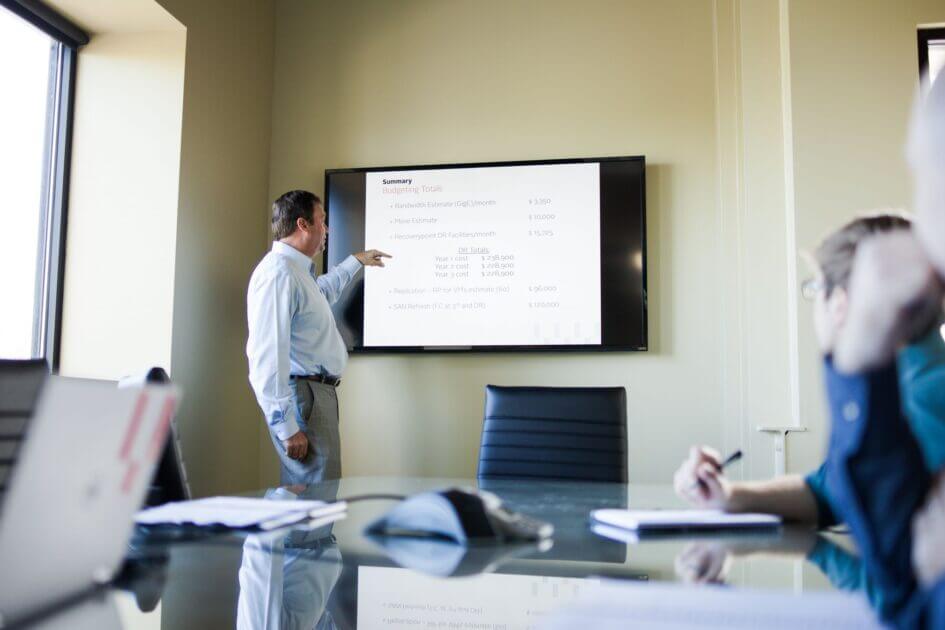 So let's make the case for tape… Cybercrime costs enterprises around the globe nearly 2 trillion a year, with an estimated 4,000 ransomware attacks occurring each day. Staggering metrics like these may cause IT decision-makers to wonder whether anything can be done to protect their businesses against this onslaught. A simple and inexpensive data protection solution virtually impervious to cyberattacks does exist from the oldest technology in the data center—tape.
The solution requires users to simply remove the tapes storing their data and stack the tapes on the nearest shelf. The "air gap" thus created between the data and troublemakers provides a simple defense that effectively prevents penetration by hackers. Air gaps are just one of several types of data protection that tape can offer.
While some industry observers have predicted the demise of tape, this resilient technology continues to find ways to remain relevant. As the severity of cybercrime escalates, the effectiveness of tape-based data protection solutions make tape look more attractive than ever. The leading tape storage vendor worldwide is IBM, with twice the market share of any other vendor. IBM tape-based data storage solutions provide a wide range of data protection features. These include data encryption, key management and write once, read many (WORM) technology. At Volta, we have a strategic approach to CyberRecovery, but IBM has the strongest tape-based air gap solution on the market.
IT architects and decision-makers recognize that tape can be a cornerstone of effective data protection strategies. However, it is not a complete answer. Tape can offer powerful solutions for specific threats and use cases at a cost per gigabyte unmatched by other storage technologies. For example, consider when ransomware attacks encrypt files, making them inaccessible, and attackers demand a ransom payment to decrypt them. These types of attacks embed time-delayed undetected malware into backup repositories. This makes file restoration pointless, because as data is restored, the ransomware reignites. It then re-encrypts the data all over again. The natural air gap that simply removing a tape cartridge provides can eliminate the ransomware cycle of infection and re-infection. It does this simply by creating a data copy essentially impossible for hackers to corrupt.
IBM has engineered tape solutions to mitigate the shortcomings of tape while maximizing its advantages. Tape drives from IBM offer significantly higher storage density than previous generations. This helps to lower the cost of storing large data volumes. IBM tape drives and libraries provide multiple layers of data protection. And IBM Spectrum Archive, a member of the market-leading IBM Spectrum Storage family of software-defined solutions, offers solutions that can make access to data on tape as easy and fast as disk.
IBM TS1160 Tape Drives
Not all tape solutions are created equal. One basic and powerful difference lies in the quality of the tape media itself. IBM designs tape drives specifically to maximize archive stability and the long-term reliability of the media. The next generation in tape drives is IBM TS1160. Beyond providing the inherent tape air gaps, the TS1160 offers additional data protection features such as WORM cartridges, data partitioning, data encryption and key management.
TS7770 Virtual Tape Solutions
To address the issue of faster data access from tape systems while providing leading-edge data protection, IBM offers the TS7700 family of virtual tape library (VTL) solutions for mainframes. Built with some of the most advanced POWER9 processors, the TS7770 includes enhancements that help provide improved security, scalability, reliability and performance to IBM Z and LinuxONE servers.
TS4500 Tape Library
Virtual tape systems and innovative tape drives provide important components of tape-based storage solutions. But the foundation of these solutions is the tape library. The TS4500 delivers the density that data growth requires and the efficiency and manageability to grow with business needs while preserving existing investments in IBM tape library products. Users can achieve both a low per-terabyte cost and high density with this tape library. The TS4500 offers up to 8.76 PB of data in a single 10-square-foot library using LTO Ultrium 8 cartridges or 11 PB with IBM 3592 cartridges.
TS4300 Tape Library
Enterprises looking for the data protection and cost-efficiency of tape but with lower capital investments should consider IBM TS4300. This high-density, highly scalable, easy-to-manage tape library keeps data securely stored long term while helping reduce the costs associated with data center space and utilities. The modular design of TS4300 enables users to increase cartridge and drive capacity as needed.
IBM Spectrum Archive
IBM Spectrum Archive is part of the IBM Spectrum Storage software portfolio designed to address data storage inefficiencies by changing the economics of storage with a layer of intelligent software. This archive stores every bit of data at an optimal cost, helping maximize performance while ensuring greater security. With the power of IBM Spectrum Archive, users can take advantage of the air gap provided by tape and gain much faster access to data assets.
Tens of thousands of cyberattacks occur around the globe every day, costing businesses and private individuals trillions of dollars. The "air gap" created when tape cartridges are secured offline provides one of the most effective defenses against a wide range of cyber threats. Hackers can't corrupt data they can't reach. IBM tape-based storage solutions can make tape simple to deploy and manage. These solutions provide additional data protection, business resilience and standards compliance features and capabilities. Thanks to IBM tape cartridges, drives and libraries, and IBM software-defined storage, enterprises worldwide have powerful tools. Tools with which to defend their most valuable resource.