More than a company you work for. A company that works for you.
Larger corporations might overlook employees or treat them like a number. Volta values every employee. One of our core beliefs is fairness, and we extend that to our employees. We treat everyone respectfully and fairly, and we value the individual skill sets of each and every employee.
When you become an employee of Volta, you become part of a family with a support system for professional and personal development and growth. Since 2019, we've been selected as one of the "Best Places to Work in Kentucky" by the Kentucky Chamber of Commerce, an honor we proudly received since a large part of the process is driven by company-wide satisfaction surveys.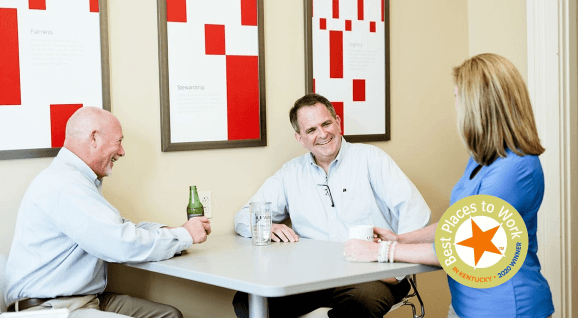 Volta encourages its employees to explore and learn about whatever aspect of the technology business interests them. One of our core values is stewardship, and that is reflected in Volta's initiative to match whatever contributions a Volta employee donates to the charitable organization of his or her choice.
It's our mission to empower and encourage our employees. If you're interested in joining our team, fill out a career form below.