Hyper-Converged Systems: Hyper or just Hype?
---
05.10.2016
Servers and Virtualization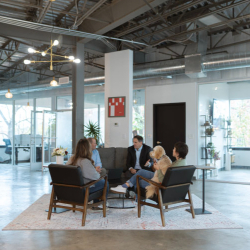 Hyper-converged systems combine compute, storage, networking and a management platform. Manufacturers say these platforms are scalable, quick-to-deploy, easy-to-manage unit for data centers of all sizes. Are new hyper-converged systems really here to stay, or is there a lot of 'hype' in with the 'hyper'? The answer, in the realm of nearly all purchase decisions, is "it depends". Here are some of the pros and cons of hyper converged systems:
Pros of Hyper-Converged Systems
One throat to choke:

Hyper-converged systems are a big step up from a reference architecture, demonstrating commitment that the components will work together seamlessly. If they don't, there should be a more straightforward resolution with no finger-pointing.

Smaller footprint, uses less power:

Hyper-converged systems are designed to be efficient and compact.

Easy to scale out by adding storage and hosts:

If your storage needs are growing all the time, the easy scalability is a big plus.

Easy management saves time:

Once it is up and running, it will be much easier to manage. Certainly saving personnel hours for all those IT projects which never get done now. But it will make a potentially transformational difference to your company.
Cons of Hyper-Converged Systems
Not necessarily available as "best of breed":

Depending on your worldview, you may not be able to find the exact mix of manufacturers you like in a hyper converged solution. You may prefer to select components yourself.

They are designed for an average workload:

Your needs may vary if your workload requires more compute power or lower latency.

Big investment:

Companies which have replaced their entire data centers with hyper-converged infrastructure have seen dramatic improvements but this is out of reach for many. However, with financing or infrastructure-as-a-service arrangements, this can often be resolved.

Not necessarily easy to implement:

Getting it unboxed and attached to your network may be quick, but implementation and migrations will take time, maybe a lot of time.

May not be compatible with every existing workload you have now:

Manufacturers make it seem like you can easily do a complete rip and replace. Actually, though, you may still have some remaining legacy infrastructure to deal with.

Transformations are hard on your people:

Even the good kind of transformation is stressful. If you have silos of network engineers, storage admins, etc. some will need to become better trained and versatile. For example, they will be managing the new infrastructure as one unit. Day-to-day data center management will take fewer engineers. Therefore, the ones who don't need to perform the management duties will be freed for other projects. Depending on your team, they might consider this a positive or a negative. In other words, the status quo is sometimes hard to escape.
To conclude, here are some of Volta's HCI capabilities.