Technology Support Services from IBM and Volta
---
10.29.2020
Support and Maintenance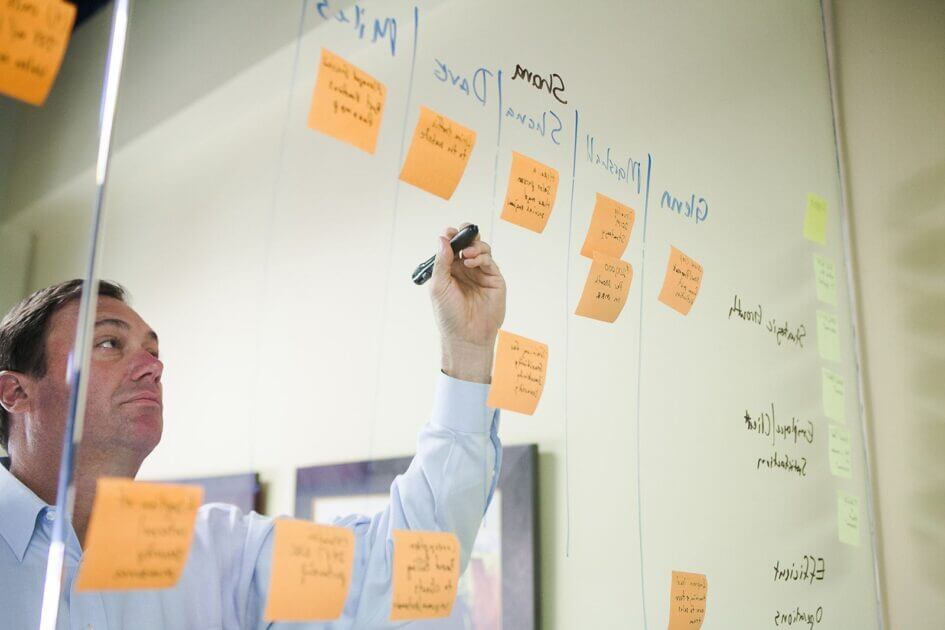 Maturity Factor
The more complex the infrastructure, the greater the likelihood that the failure of any one component will cause downtime. Complexity can also increase the time it takes to restore the system. Technology Support Services from IBM and Volta, help organizations simplify maintenance and support for multivendor environments, reducing administrative complexity and downtime.
Sources of Complexity
Complex data centers are a sign that your company has done a lot of things right over many years. Data center complexity is a big challenge for mature organizations. It is important to realize that complexity means that the company has had a long and robust history. This is a good thing! Sources of complexity include:
Long company history
Many evolving lines of business
Mergers and acquisitions
Rapidly-evolving competitive landscape
Complexity is something to be managed as companies grow and evolve. This takes time. There are many approaches to reducing complexity over the long term. These are decisions which are very specific to each individual business . They often take a long time and quite a bit of resources to implement.
One way to help manage complex environments in the short term is by reducing the number of maintenance and support contracts on existing servers, storage, and network infrastructure. Not only does this improve efficiency from a purely administrative standpoint, but it makes using maintenance and support services more efficient as well.
Simplify Maintenance and Support Administration
Complex data center environments are an administrative headache to oversee. Consolidation saves time and money. Hardware maintenance and support should be easy. At face value, it is simple. The manufacturer needs to know the make, model, and serial number of the equipment. They also need to know the owner, and where it is located. Select the level of support, pay the maintenance fee, and you're covered.
In reality, unless your environment has only a handful of servers from a single manufacturer, it is much more complex. If your organization's data center includes an amalgam of hardware from multiple manufacturers, then maintenance record-keeping and renewals can bring on major headaches.
If your environment is complex, what can be done short of the very expensive proposition of ripping and replacing existing hardware? We all wish we had the budgets for brand-new, super-fast and easy-to-manage systems. Where this is not possible, do the next best thing by employing Technology Support Services for your systems. Multi-vendor Support (MVS) is available for many makes and models of hardware from HP, DellEMC, Hitachi, and others.
We Do the Work and Make it Simple
The Volta team can take inventory of your equipment and propose an MVS solution which covers the desired equipment at the desired support level. This is all co-termed with your current maintenance agreements. Implement MVS so instead of having to deal with monthly renewal agreements, it becomes a once-a-year task.
Reduce System Downtime with One-call Support
Unfortunately, servers don't fail only during business hours. Your team's evenings and weekends can be spent trying to get the people and parts together so that business can resume. This is not the work your highly-paid tech talent wants or needs to be doing during their off hours! Morale can plummet, and your company can get a bad reputation, making it harder to hire sharp IT people.
To keep this from happening, you need quick and stress-free access to specialized technical support skills, processes, and parts. With IBM MVS, your multi-vendor environment has support from engineers, trained to service servers from many manufacturers. Furthermore, proactive monitoring and event notifications mean that many issues are caught early, before they take your systems down. IBM maintains a large inventory of both IBM and non-IBM parts.
IBM's industry leading distribution infrastructure features 585 stock locations housing 1.3 million IBM and non-IBM parts. Parts are delivered within 4 hours for 99% of U.S. customers. With a single call, 99% of hardware and 75% of software issues can resolve. This means that even with the complexity, uptime is increased and the stress of downtime is noticeably improved.
In Conclusion
Technology Support Services from IBM and Volta bring efficiency to complex data center environments. Complex data center environments, though challenging to manage, can be made more efficient to oversee.
With Technology Support Services, the quantity and complexity of maintenance and support contracts for complex data centers can be reduced. Errors, such as omitting a key piece of infrastructure from support agreements, can be eliminated. The resulting administrative efficiency frees up time to focus on key business initiatives.
After implementing MVS, one call to IBM's technical team can solve most issues. Having a single point of contact for IBM and non-IBM hardware, software and services reduces downtime and helps protect your company's brand.