Transform the cloud with NetApp all-flash storage solutions.
---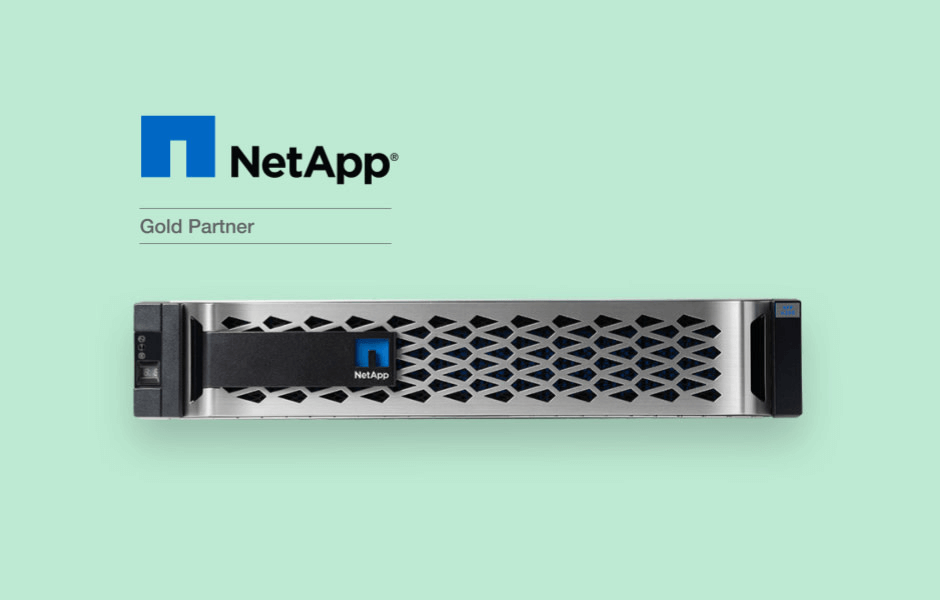 End-to-end NVMe storage for your most demanding workloads.
In a modern IT environment, flexibility is key. You need the ability to instantly adapt to a rapidly changing new normal. You must have access to the right data, at the right time, in the right place—at the right pace. Speed is the new scale.
We also know that business is unpredictable. Cost controls and risk mitigation are paramount so you need to build strategically. Manage data as a single, connected experience to instantly adapt to evolving requirements and sustainably transform in a world consistently defined by new expectations.

Today's organizations are challenged to…
Reduce cost while simplifying operations

Boost performance and time to market

Scale to their choice of cloud
NetApp all-flash storage solutions enable a smooth data center transition to flash. Modernize with cloud-connected flash in order to simplify operations across the hybrid cloud, accelerate every application, and keep data available, protected, and secure. 
NetApp has NVMe/FC connectivity across all midrange and high-end systems from the AFF A400 to the AFF A800, and now they have end-to-end systems with NVMe SSDs in both the midrange with A400 and high-end with A800.
Key Benefits of NetApp AFF systems:
Accelerate enterprise applications and new-age apps with extremely low latency

Reduce data center costs by consolidating workloads on high-density storage

Scale performance as your demands grow

Drive a broad spectrum of AI workloads

Simplify IT operations by unifying data services across SAN and NAS environments, both on the premises and in the cloud

Future-proof with NVMe technology, high-bandwidth network connectivity, and cloud integration
Meet the new AFF family lineup. 
AFF A800
Handles the most demanding workloads that require high performance and ultralow latency.
AFF A700
For mission-critical workloads and data centers that require performance, serviceability, and resiliency.
AFF A400
Best for enterprise applications that require balance of performance and versatility.
AFF A250
Great for midsize business and small enterprises that require performance at outstanding value. Let's dive further into the AFF 250. 
AFF A250
Last fall, NetApp introduced a brand-new entry-level AFF system: AFF A250. It's an end-to-end NVMe system with back-end NVMe drives embedded in a 2U chassis and front-end NVMe over Fibre Channel connectivity to the host.
Key Benefits:
Simplify data services and cloud integration
Integrated management tools (ONTAP System Manager, Active IQ

®

, Cloud Insight)

More cost-effective business continuity
Power enterprise apps with modern infrastructure
45% higher performance to drive more workloads, eliminating silos

Optimized resilience for SAN
Transform data center economics
2U compact design to reduce footprint, especially when you're replacing HDDs

Simpler, faster, and more efficient—at no extra cost
AFF All-SAN Array
AFF A-Series systems deliver the performance, storage efficiencies, and data protection to provide customers a robust solution for their tier 1 enterprise applications. However, we realize that some customers want a higher level of reliability. That's why NetApp offers an all-SAN solution that provides symmetric active/active with fast failover for those organizations that need it. The simplicity of the All-SAN Array (ASA) goes a step further by providing a single screen configuration for LUN-only provisioning and tiering for customers looking to deploy AFF for block applications only.
State-of-the-art resilience
Symmetric active/active for instant failover

Continuous data availability
Agility and simplicity of modern storage
Dedicated block-only storage

One-step provisioning of multiple LUNs

Proactive monitoring and predictive analytics
World's fastest enterprise all-flash storage
Performance and availability of tier 1 SAN

Consistent low latency for all workloads
Cloud integrated with all major clouds
Native cloud tiering to reduce primary storage costs

Backup, disaster recovery, and migrate applications to the cloud
Transform digitally to drive long-term business value with the cloud. NetApp all-flash storage solutions let you put your data in the right place at the right time for the right cost. Modernize your infrastructure this year, and check out the entry-level AFF C190 for all the benefits of flash at a lower price.