Power10 Systems: IBM's Big Pivot
---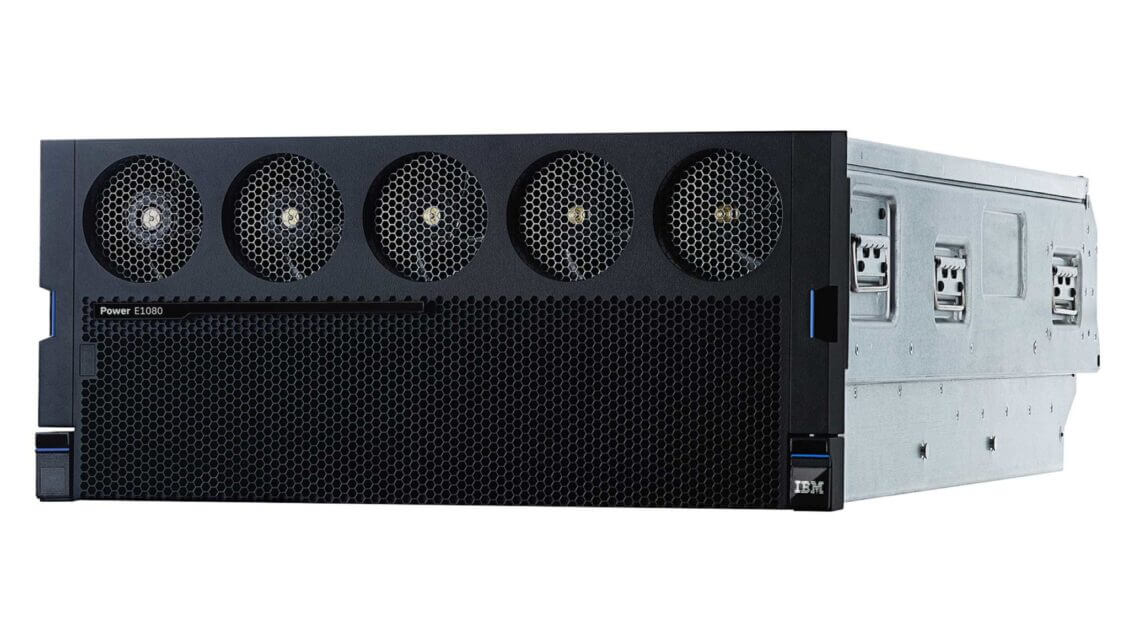 Power10 Systems
IBM recently launched the first Power10 system, the Power E1080 server. IBM Power servers have been progressing for a couple decades now, and this new generation brings with it major changes in structure and functionality. The new chip is IBM's Big Pivot. 
IBM Power10 is a 8- or 16-socket enterprise class system. IBM made a departure from past processors by building Power10 with a 7 nm chip. The new chip offers several benefits – higher performance, more bandwidth, less energy, lower latency, and baked-in encryption. IBM also added a Matrix Math Accelerator (MMA) to the processor, which allows for AI inferencing on the chip. Built-in AI inference achieves more accurate results from AI applications and diminishes the need for separate AI accelerators. For enterprise AI, moving inferencing capabilities onto the CPU is likely to become a major trend.
IBM is also launching a new tiered Power Expert Care service, which streamlines communication between the software and hardware for improved performance and added cybersecurity protection. The Power10 microprocessor was built to represent IBM's vision for a dynamic and secure hybrid cloud experience. 
Memory Built In:
Inside the Power10 system, IBM designed the memory and data physically closer to the processor, which prevents a bottleneck. Building memory into the processor also allows for multi-petabyte memory clusters. This new and innovative technology is called Memory Inception, and it really helps IBM stand out from the pack. Organizations can cluster memory to accelerate workloads, and share memory across different systems. Power10's open memory interface also includes large address space, memory bandwidth, and memory encryption which are all super useful. 
Tailor-Built For Hybrid Cloud:
The need for agility is a top priority for many organizations who have completely converted to remote work options. Organizations want to enable their employees to work from any location, at any time, and with quick, secure access to the same applications and data as in the office. If agility is the goal, hybrid cloud is the perfect solution. The design of Power10's Memory Inception is extremely useful for quickly processing and sharing data. Additionally, Power10's extra speed and computing power can relieve the challenges of data that is dispersed between on-prem and cloud resources. 
Along with agility, flexible cloud infrastructure is key to a hybrid cloud experience. On Power10 systems, you can run (in addition to IBM AIX and IBM i OS) the most common Linux distributions. Power10 is also optimized for Red Hat OpenShift. Users are not tied to an operating system.
Exponential Performance Improvement
IBM is coming for Intel, with astounding numbers. To be fair, they're also coming for themselves as Power10 levels up from Power9 dramatically. Container workloads are processed 4.1 times faster on these new systems than on an average Intel server. So if you need fewer servers to run the same workload that also means 4x less floor space and 4x as few software licenses. Compared to a Power9 server, Power10 uses 33% less power. It uses 52% less power compared to a Power8 server. This is largely due to the processor construction. The IBM Power10 microprocessor releases less heat – and therefore requires less energy to cool. 
Did we mention IBM is coming for Intel? Two Power10 systems can handle the same amount of Oracle workloads as 126 Intel servers, and requires 628 fewer licenses.
Availability = 99.999%
IBM designed these systems with a specific focus on minimizing downtime. Self-healing functionality and disaster recovery in the IBM Cloud helps maintain that goal. The Power10 generation of servers has 25% less downtime than comparable products. 
End-to-end Encryption
Managing a remote workforce requires a security protocol for corporate data moving between servers and devices. Power10 is equipped with Transparent Memory Encryption. With this tool, crypto engines encrypt data in the core where the memory is located. This capability allows organizations to implement full stack and end to end encryption. Transparent Memory Encryption is 4x faster than the average encryption method. End-to-end security with quantum-safe cryptography is a big nod to the future of quantum computing. 
Conclusion
The Power10 line from IBM will represent a major shift in their business strategy. In order to achieve the most dynamic Hybrid Cloud server model, the focus has moved away from separate AI accelerators like Nvidia GPUs.  IBM is focusing the Power10 line exclusively on AI inference built into the core. A "frictionless hybrid cloud experience" reveals itself when you add up the advantages of memory and data encryption, Red Hat OpenShift, pay-per-use server capacity, and the cost savings on licenses, floor space and energy.