---
10.11.2022
Enterprise Storage
Simply Powerful Data Protection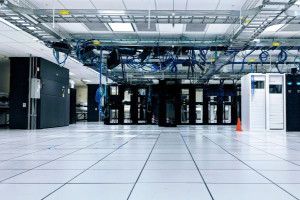 Mid-sized organizations face increased complexity, driving the need for data protection solutions that enable them to do more with less. While other solutions sacrifice power in the name of simplicity, the IDPA DP4400 delivers simply powerful data protection.
IDPA DP4400 combines protection software, storage search analytics, and cloud readiness into one appliance. In order to save you time and money, IDPA DP4400 was made with simplicity in mind. It is easy for you to deploy, upgrade, and easily grow in place without disruption, and with the added capacity of simple license upgrades.
Powerful Performance
Data protection management is efficient and nimble with IDPA System Manager and optimized for VMware data protection. DBAs can use native tools to protect their SQL and Oracle databases. Integration with vSphere enables vAdmins to manage data protection. The IDPA DP4400 provides protection across the largest application ecosystem. Deliver break-neck backup speeds (up to 2x faster backups and 7x more backup streams), with more efficient network usage (98% less bandwidth required), and unmatched 55.1 average deduplication.
Native Cloud Tier and DR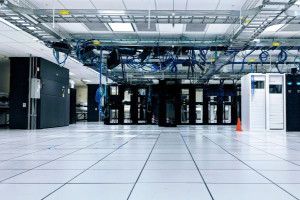 The IDPA DP4400 is natively extensible to the cloud for long-term retention and also enables simple and cost-effective cloud disaster recovery. Deduplicated data is stored in AWS with minimal footprints, failover to AWS and failbacks to on-premises quickly, easily and cost-effectively.
Low Cost-to-Protect
The IDPA DP4400 delivers all this at the lowest cost-to-protect – up to 80% less to protect 4x more data, and 20% more capacity in 2U. It includes a 3-year satisfaction guarantee, and up to 55.1 data protection deduplication guarantee. The Dell EMC IDPA DP4400 provides backup, replication, deduplication, search, analytics, and instant access for application testing and development. It provides DR and long-term retention to the cloud. Everything you need to deliver enterprise-class data protection in a small integrated system — optimized for mid-sized environments.